effective date: 03/12/2021
DTS Group, ("DTS" or "we" or "us" or "our") is committed to protecting the privacy of its customers ("customers" or "you").  This Privacy Statement describes how we collect, utilize, distribute and protect personally identifiable information you provide to us through our website: www.dtsg.com and our service platform. It also describes the choices available to you regarding DTS Group's use of your personally identifying information and the steps you can take to access, update and correct your personal information. The use of information collected through our service shall be limited to the purpose of providing the service for which the Client has engaged DTS.
 For the purposes of this Privacy Statement, "customer" shall mean any past, present, or prospective user of DTS Group's products or services, including any users of the DTS Website (the "Site").
Personally Identifiable Information We Collect Information Provided by You:
DTS receives and stores any information you provide to us through your use of our Site, the DTS products or services, including correspondence relating to customer support, or in any other manner. Such information includes, but is not limited to, contact details such as your first and last name, telephone number(s), physical addresses, mailing address, job title, email address, and log-in credentials (as applicable). You may choose not to provide certain information, but you may not be able to take advantage of many of our features. DTS does not use and disclose personal information for purposes that are materially different from the purposes for which it was collected. We will share your Personal Data with third parties only in the ways that are described in this privacy statement. DTS will provide individuals with reasonable mechanisms to exercise their choices.
Automatic Information: 
DTS may collect and store certain information about your visits and interactions with our site that does not directly identify you, but is automatically received and recorded by us through use of "cookies." We use cookies or similar technologies to analyze trends, administer the website, track users' movements around the website, and to gather demographic information about our user-base. You can control the use of cookies by selecting the appropriate settings in your browser. If you choose to disable cookies, it may limit your use of certain features or functions on our website
or service. Additionally, as is true of most web sites, we gather certain information automatically and store it in log files.  This information may include internet protocol (IP) addresses, browser type, internet service provider (ISP), referring/exit pages, operating system, date/time stamp, and/or clickstream data. We may combine this automatically collected log information with other information we collect about you.  We do this to improve services we offer you, to improve marketing, analytics, or site functionality.
For information Collected through our Service Platform: 
DTS collects information under the direction of its Clients, and has no direct relationship with the individuals whose personal information it processes. If you are a customer of one of our Clients and would
no longer like to be contacted by one of our Clients that use our service, please contact the Client that you interact with directly. An individual who seeks access, or who seeks to correct, amend, or delete inaccurate data should
direct his query to the DTS Group's Client (the data controller). If requested to remove data we will respond within a reasonable timeframe. We will retain personal information we process on behalf of our Clients for as long as needed
to provide services to our Client. DTS will retain this personal information as necessary to comply with our legal obligations, resolve disputes, and enforce our agreements.
Social Media Widgets: 
The Site includes social media features, such as the Facebook button and other widgets or interactive mini-programs that operate on our Site. These features may collect information such as your IP
address, which page(s) you are visiting on our site, and may set a cookie to enable the feature to function properly. Social media features and widgets are either hosted by a third party or hosted directly on our Site. Your
interactions with these features are governed by the privacy statement of the company providing the applicable feature.
E-mail Communications: 
Electronic communications may be sent by DTS using customers' personal contact information to provide information related to product offerings, important industry news or general services and upgrades provided by DTS. DTS may receive a confirmation when you open an e-mail from DTS.com if your computer supports such capabilities. Under no circumstances will we use this information for anything else not described in this Privacy Statement. All users may at any time opt-out of our marketing by clicking the Unsubscribe link located at the bottom of all marketing and customer notices or by submitting a General Inquiry http://www.dtsg.com/contact-us. However, in order to fulfill our service obligations, DTS will continue to send emails regarding customers' account administration or service interruptions for system maintenance.
Information from Other Sources:
We may collect information from other sources such as lead generating third party companies to correlate the information to your already submitted information. We do not do verifications on individuals' personal information. All verification is at the business level, not the individual level.
How We Use Personal Information:
DTS may collect information about you through your use of the Site or use of DTS products and services for several reasons, including:
·       
to carry out obligations arising under agreements entered between you and DTS for products or services;
·       
for research regarding the effectiveness of the Site and related marketing, advertising and sales efforts;
·       
to respond to your service related requests and to communicate with you;
·       
to provide you with information about DTS products and services for which you utilize or for which you have inquired;
·       
to contact you regarding products and services offered by DTS and its trusted affiliates, business partners, and independent contractors; or;
·       
to investigate, prevent, or act regarding illegal activities, suspected fraud, situations involving potential threats to the physical safety of any person, violations of DTS Group's Terms of Services Agreement or Acceptable Use Policy, or as otherwise required by law.
How We Share Personal Information:
Information collected from customers may be disclosed to independent contractors and business partners who have agreed (i) to hold this information in confidence, (ii) not to use it for any purpose except to carry out the service they are providing on behalf of DTS, and (iii) only in the ways that are described in this Privacy Statement and security policies in the way this information is handled. We do not sell your personal information to third parties. DTS may also disclose aggregate, anonymous data based on information collected from customers to actual or prospective investors and partners. Should a sale of DTS Group's business ever occur, collected customer information may be transferred along with the sale but the information will be treated in the same manner as set forth in this Privacy Statement. In the event of any significant changes to the manner your information is handled, we would notify you by a prominent notice on the Site. We may respond to subpoenas, court orders, or legal process by disclosing your personal information and other related information, to the extent necessary.
Sites other than DTS: 
While visiting DTS Group's website you may be directed to content or functionality that is hosted by a third-party. When information is collected by these third parties exclusively on DTS Group's behalf, DTS Group's Privacy Statement govern how information is used. The Site may contain links to third-party websites. Please note that these websites' privacy and other policies may differ from those of DTS. We strongly recommend that you review the privacy policies of any online service prior to submitting personally identifiable information. DTS has no control over and is not responsible for the information practices of other websites, including those to which we may link and those which may link to us.
Data Integrity and Security:
DTS makes diligent efforts to maintain accurate information on our customers. DTS has put stringent security procedures in place to protect such information collected about our customers. We constantly monitor our systems, which are protected using industry-standard security measures. Transport Layer Security ("TLS") connections are used to communicate to our system to protect customer financial information (such as credit card number or bank account information), as well as encrypting vital information that customers input through the Site. Although reasonable efforts are made to secure network communications and the Site, DTS cannot guarantee that the information submitted to, maintained on, or transmitted from our systems will be completely secure.  Therefore, we  cannot guarantee its absolute security. If you have any questions about security on our Web site, you can contact us at privacy@dtsg.com.
Accessing/Updating/Correcting/Deleting/Transferring or Handling of your Personally Identifiable Information:
At any time, you can request access to your personal information, request that any inaccuracies be corrected, and request that comments or explanations be added to records about you, by contacting us. You can also ask about:
·      whether and why we have your personal information;
·      how we got your personal information;
·      what we have done with your personal information;
·      to whom we have communicated your personal information;
·      where your personal information has been stored, processed or transferred;
·      how long we will retain your personal information, or how that retention period will be determined; and
·      the safeguards in place to protect your information when it is transferred to third parties or third countries.
Finally, you can ask us not to collect or use your personal information for certain purposes, you can ask us to delete your personal information, or you can ask us to provide your personal information to a third party. Depending on which laws apply to your personal information, we may only be able to do some of these things for you. If you request one of these things and we refuse to do it, we will explain your legal rights, the reason for our refusal and any recourse you may have.  We will respond to your request without undue delay within 30 days.  DTS reserves the right to take reasonable steps to verify customer identity prior to granting access or processing changes or corrections. We will retain your information for as long as your account is active or as needed to provide you services and to fulfill the purposes for which the data was collected.  We will retain and use your information as necessary to comply with our legal obligations, resolve disputes, and enforce our agreements.
Our Commitment to Children's Privacy:
Protecting the privacy of the very young is especially important. For that reason, we never collect or maintain information on our Site from those we actually know are under the age of 16, and no part of our Site is structured to attract anyone under 16. Conditions of Use, Concerns By choosing to visit and interact with DTS, customers agree that their visit and any dispute regarding the protection of their privacy during such visit is subject to this Privacy Statement including, but not limited to, the provisions regarding limitations on damages and the application of the law of the state of Florida. Please note that if customers enter into other contractual agreements with DTS, privacy terms and conditions of such other agreements may supplement or supersede this statement. Questions and concerns about privacy at DTS should be directed to privacy@dtsg.com. Questions and concerns about security at DTS should be directed to security@dtsg.com
DTS Group
934 Lake Baldwin Lane
Orlando, FL  32814
Attn: Privacy or Security Officer
+1 (407) 757-2689
Revisions or Changes:
DTS reserves the right to modify this Privacy Statement from time to time. If we propose to make any material changes, we will notify you by means of a notice on this page prior to the change becoming effective. We encourage you to periodically review this page for the latest information on our privacy practices.
What Our Clients Are Saying
"DTS Group makes a complex audit easy to navigate. The process is organized logically and my team enjoys working with the professionals at DTS Group. I would not use any other audit firm. Also, their conference is a lot of fun!"
"DTS Group differentiates themselves with amazing customer support. They are available to us 24x7 / 365. Their approach gives us confidence our audit results will be complete and correct. If you are looking for a true partner in compliance reporting then you are in the right place."
"When we selected DTS Group to conduct our audits we gained a skilled partner in performance reporting. DTS Group's commitment to customer service and our success is unmatched. They are our Five-Star auditors."
"DTS Group works with many 5-Star plans and they understand the pressure and competing priorities we face. They respect my time while we work together to complete the audit. Their efforts are focused, timely, and relevant"




Richard Perez
Linda O'Donnell
Providence Simon
Trenton Browne
Scott & White Health Plans
YourCare Health Plan
CarePlus Health Plans
Northwest Health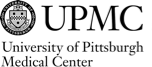 Schedule a Consultation Today